You know what, I realised that in March I had been in radio for 10 years. My gosh time really flies. If you were to ask me know what I would do if I weren't a Radio Presenter…..I wouldn't have an answer.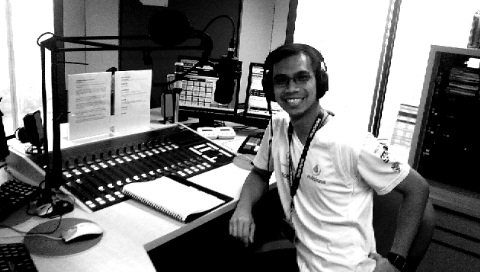 But this career has given me so much experience, the people I've met and the international celebrities we've all seen on TV, Movies or in concerts.
I think some of the most memorable celebrities I've met would include Manchester United legend Peter Schmeichel, 4 time Formula 1 World Champion Alain Prost, Adam Lambert, Daughtry and so much more.
I even remember being featured on Nelly Furtado's website
Thanks for supporting me the past decade, here's to another 10 years!