Sometimes we don't realise the importance of a good holiday. It's a time to recharge and clear your mind because you can only work continuously for so long.
I spent a lot of the past 1 and a half years just working and seizing the opportunities that have come by and I've enjoyed every moment of it, the different unique shows that I've done and taking a stab at a life long dream of sports TV. But the time came where I had to get away, to seek new inspiration in my continued pursuit of dreams.
So I traveled down under to visit a dear friend of mine who's pretty much seen it all! We haven't had the chance to really sit and talk and just connect as two people from the same industry since we used to work together.
Well, Simone was also re-exploring Perth having recently moved back from spending 5 years in Dubai. She's gone back to be closer to her mother who suffered a stroke recently and to also take some much deserved down time.
What I noticed about spending a week there was that at the start, I was always looking at my watch, so aware of how much time had passed. Heck I could even estimate how long 15 mins was without looking at my watch and that's how precise I've become. I guess as a TV and Radio presenter we're all about timing and one of my peeves is people who are late.
King's park was awesome, to be able to lie down for 2 hours talking and looking at this view.
It's no wonder that by day 2 I had stopped looking at my watch, less uptight about the minutes gone by and just soaking in the nice clean air and clear blue skies! In particular I really enjoyed the moodlight cinema at King's park. We watched "Saving Mr Banks" and you could see the stars and the moon. When was the last time you saw stars, esp in Singapore!
Wine tasting is a must so off to a Swan Valley tour was on the agenda! Tasting the different wines, cheese oh and we even visited a chocolate factory at Margret River! Willy Wonker eat your heart out!
We even took the Captain Cook Cruise back via a 2 hour ride through Swan River and this Kiwi chick named Rachael actually sang and entertained all the passengers on board and she was really good!!
I think we did a heck of a lot more than that, there was Aqwa, the Luna Cinema and even a nice trip to Mix 94,5FM! One of the things that I really enjoyed was how people respected you and acknowledged you as a person in the media. I have had remarks before like "you're a Radio DJ, is that a real job?" Yeah over there, they appreciate the arts industry and it's almost sad if we were to start comparing so I'm not gonna get into it.
My favorite of the trip, being at the beach! It's always been my spiritual home so a trip to Cottesloe blew my mind! To smell the beach, look at the blue waters and feel the breeze! They also had sculptures by the beach which was really interesting as well!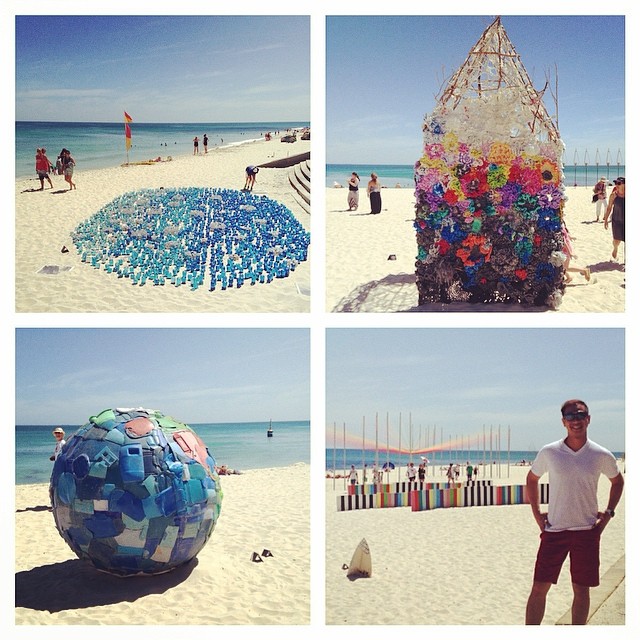 Thank you my friend, for spending the trip with me and driving me around to all these wonderful places! I'm inspired again and Perth will always bring me great memories!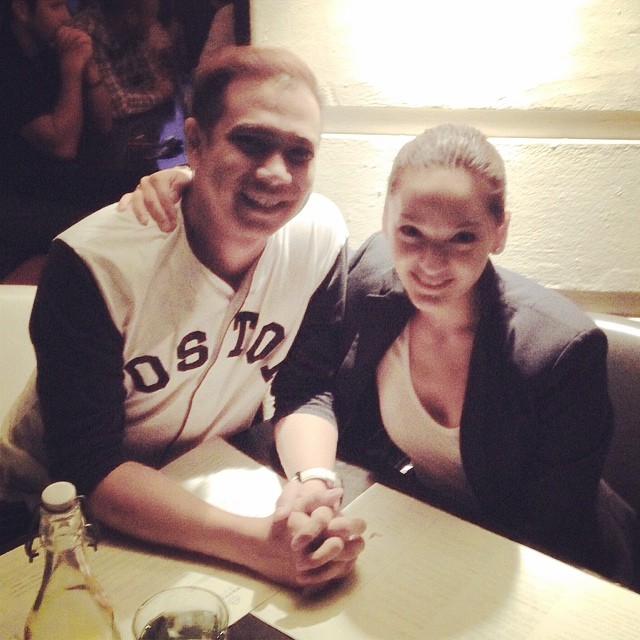 Follow me on twitter @ElliottDanker